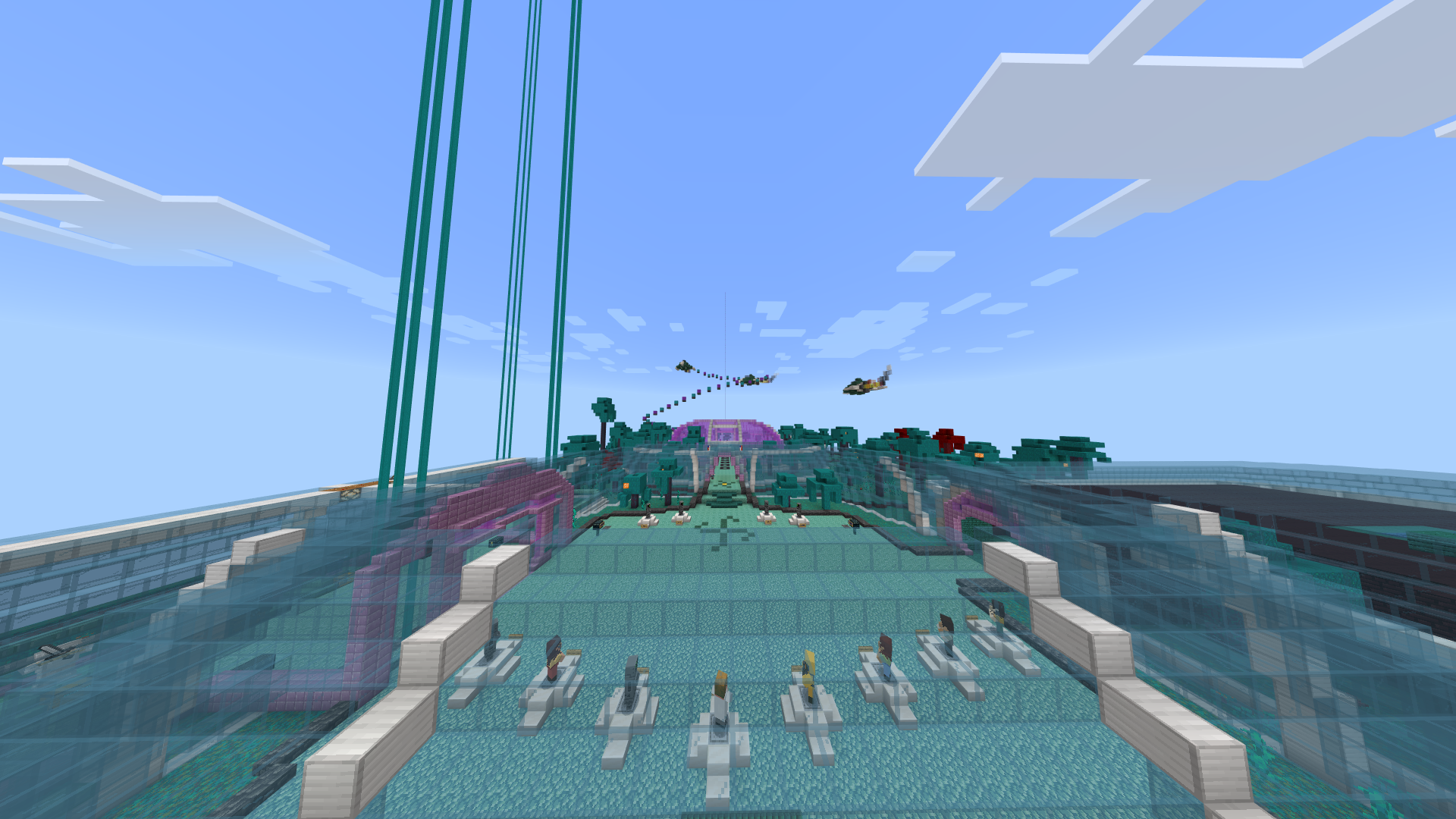 ---
Welcome to 5 Game - The Ultimate Minecraft Realm Experience!
Are you tired of the same old Minecraft gameplay? Want to explore new, exciting adventures? Then join 5 Game, the ultimate Minecraft realm experience!
Our realm features 12 thrilling minigames that will keep you on the edge of your seat. Whether you're into pvp, parkour, or puzzles, we have something for everyone.
In addition to our awesome minigames, we offer a range of cosmetics and crates that you can earn through gameplay. You can also show off your skills in our KIT-PVP arena, where you can battle against your friends and foes.
Joining 5 Game is easy. Simply open minecraft and enter our realm code. And It's all completely free!
Don't miss out on this amazing Minecraft experience. Join 5 Game today and start your adventure now!
Code: 403VTOyjaUM

(Some cosmetics and crates are disabled Right now for some upcoming updates)
Our Games



dungeons(Disabled). In a dungeon you fight mobs find gold and get better items levelup and get into new dungeons






skywars is a thrilling survival game on floating islands. Collect loot, build bridges, and fight other players to be the last one standing!






Kit PVP (Beta) is a fast-paced combat game that drops you into one of two arenas with your first kit. As you explore the maps, you'll find loot and earn money to purchase better kits and items from the in-game shop. With a variety of weapons and skill-based gameplay, Kit PVP is perfect for players who love action-packed battles and intense combat.






slime Pvp. Bounce, fight, and knock your opponents into the void in the fast-paced game of Slime PVP. but Be careful not to fall yourself






spleef. Take your pickaxe and break the blocks beneath your opponents feet to make them fall into the void in the fast-paced game. Be the last one standing to claim victory in this game 






pvp race. in PVP Race to the finish line in an epic PvP battle where you must hit other players and make them fall off the short race course to claim victory






tnt run. Run for your life on a crumbling platform as TNT blocks fall into the void behind you in TNT Run. With each step, the platform disintegrates faster



walls. In Walls, you must quickly run through a maze of walls to reach the end without falling into the water pit below.



BedWars(Disabled for updates). in bedwars you  spawn on your own island with a bed that you must protect from other players. Destroy other players beds and be the last team standing to win. Use resources to buy weapons and armor, and defend your base and attacks on other islands.



join with this link: https://realms.gg/403VTOyjaUM
Or Use the Code 403VTOyjaUM
join our discord for updates and to chat with everyone https://discord.gg/ts8tdXWHpV