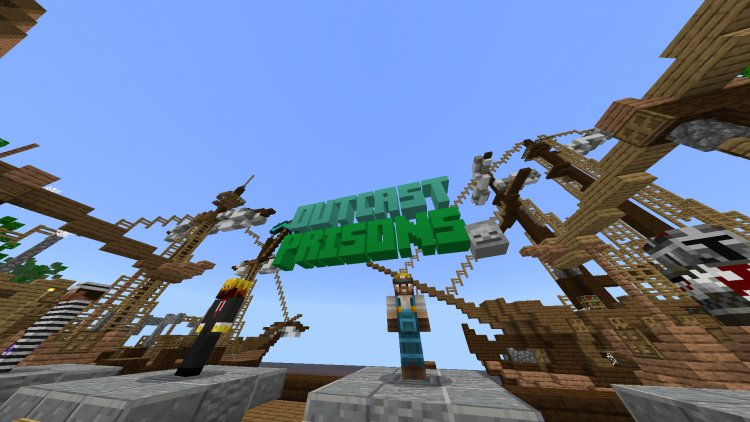 ---
Outcast Prisons has a ton of features that make it enjoyable to play. They have a prestige system in place, so the fun never stops. They also have a pvp Mine with decent loot. The shop is not your typical shop; it has a chest GUI Shop that makes purchasing simple. Another feature worth mentioning is the Sell pads, which automatically sell your items. Last but not least, there are gangs and a backpack system. Scroll down to see some server photos!
Prison Realm Overview
Unlike other Minecraft servers, where you can get right into the action, jail servers start you at the lowest level with nothing more than a pick and perhaps some beginning gear. Mining stone, ore, or jewels from mines, which are open and typically PvP safe zones, allows you to earn money and level up. After grinding your way through a few dozen layers of stone, you may sell your winnings and rank up if you've worked hard and saved all of your gold bars. Depending on the server, ranking higher grants you access to various bonuses; however, unless you reach the very top rankings, all it means is that you have access to a new mine with more profitable ores. If you can make it to the top, you will be rewarded.
Spawn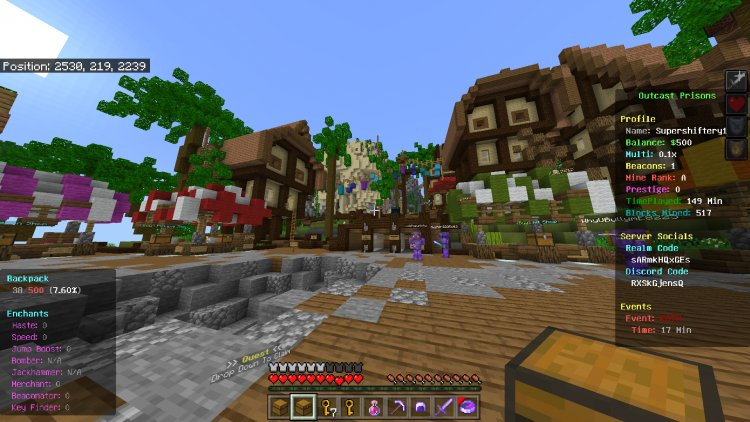 Starter Kit
Chest Shop
Rank Up (Mines)
Presige Mines
KIT Opener 
PVP Mine