---
This realm has a lot of fun features like supply drops, KOTH, spleef, slappy temple, parkour, and double quest points. We have a large shop with a variety of island effects, kits, building materials, and much more! We have a text GUI that can be used to transfer money, tp to other players, activate island upgrades, warp around spawn, and so on. While playing, there are numerous quests to complete that will award you with sell multipliers, shulkers, crate keys, and lottery tickets. Join the realm to find out what else it has in store for players like you!
The Island
Here is a look into the island that you will first start off with. It is super luxurious, especially for a starter island. This island comes equipped with a chest full of r resources and a house that can be chopped down for wood and even stone.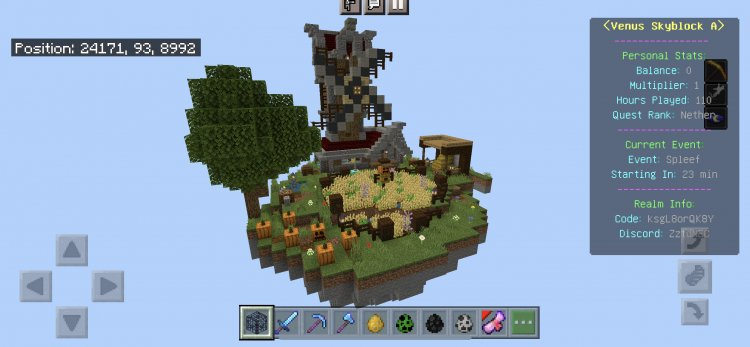 Shop
This is what you can expect from the shop. Here you can find a vast variety of things to sell and even buy. These resources can help you to level up your skyblock islnd.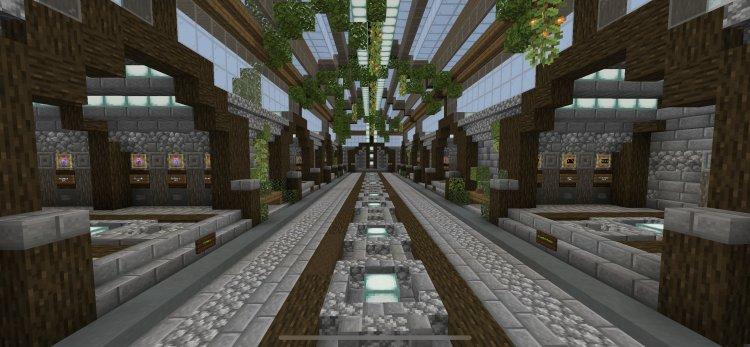 Spawn
Here is a look a the spawn area. It has a ton of in to explore such as parkour and even the shop that can be traveled to very easily. There is also warps at spawn that will help you travel around the realm easily.
Venus Network is a new, upcoming MCBE realm development team. Together, we make and moderate realms for players. We hope you all can find fun playing on one of our realms! Join Below